GET YOURS TOMORROW WHEN YOU
ORDER IN THE NEXT
LEVEL UP YOUR PUMPS
FOR A FULL BODY TREATMENT
LEVEL UP YOUR PUMPS FOR A FULL BODY TREATMENT
+10,000 RAVING CUSTOMERS,
SO FAR...
DESIGNED TO BE THE BEST,
FOR THE BEST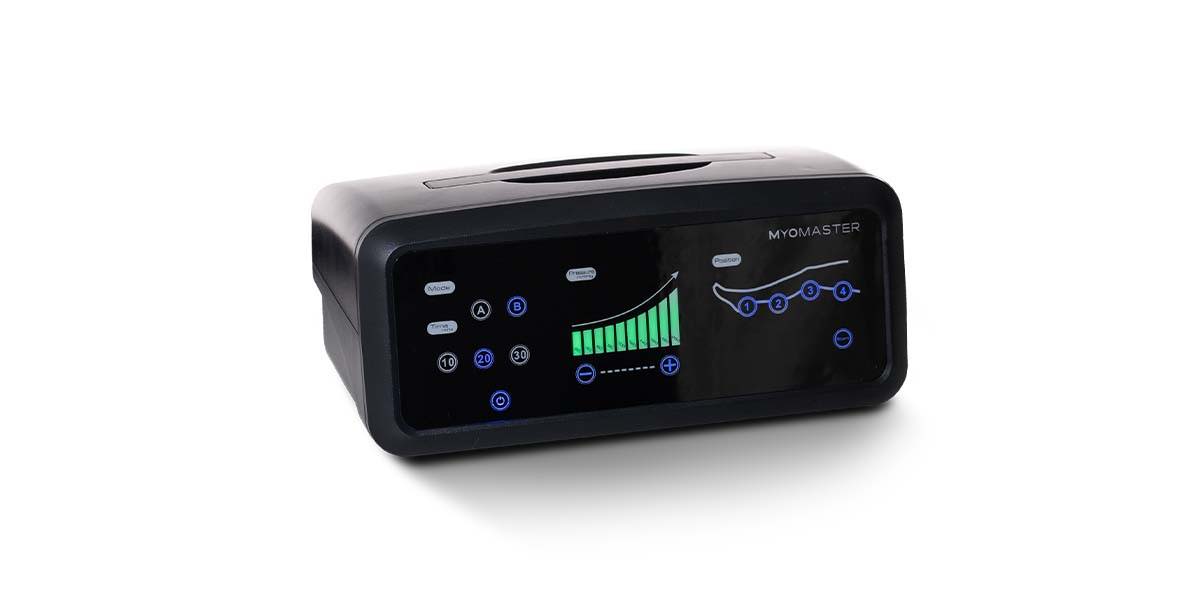 THE FASTEST WAY TO FRESH LEGS
The MyoPump was created to deliver the high powered compression needed for fast and effective recovery athletes need without breaking the bank.
You can choose between two treatment programs, set your pressure from 20 - 200 mmHg and choose between 10, 20 and 30 minute sessions on the intuitive visual display.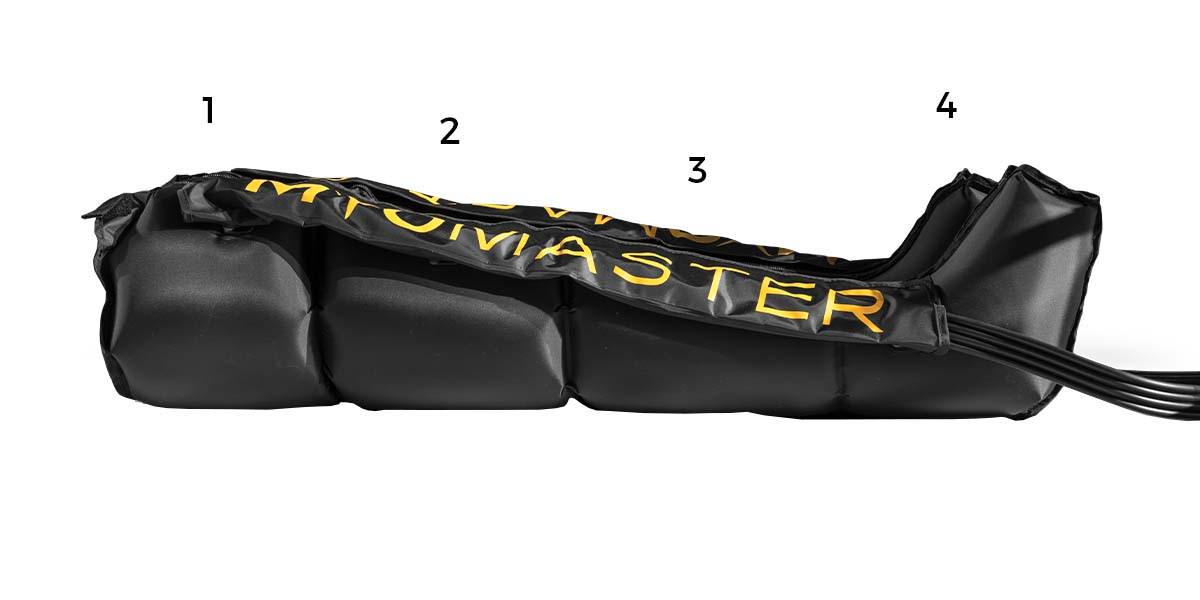 CUSTOMISABLE TREATMENT FOR YOUR BODIES NEEDS
With four individually isolated chambers the MyoPump delivers a truly customizable massage, tailored to your unique needs. Sore ankle?
With just one button you can turn off a chamber.
Expertly engineered with our hygienic waterproof material for easy post use cleaning and completed with ultra strength zips that don't pull apart.
HOW DOES THE MYOPUMP COMPARE?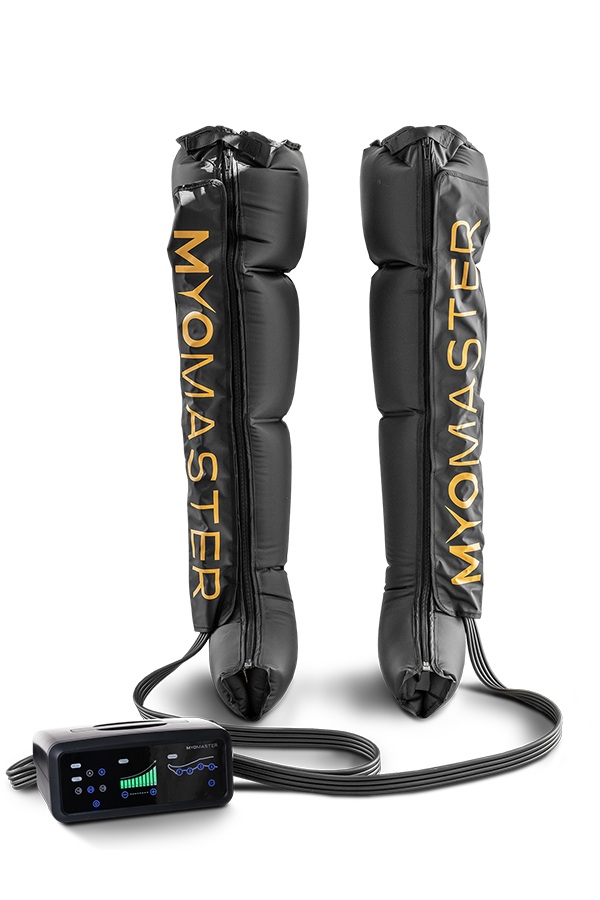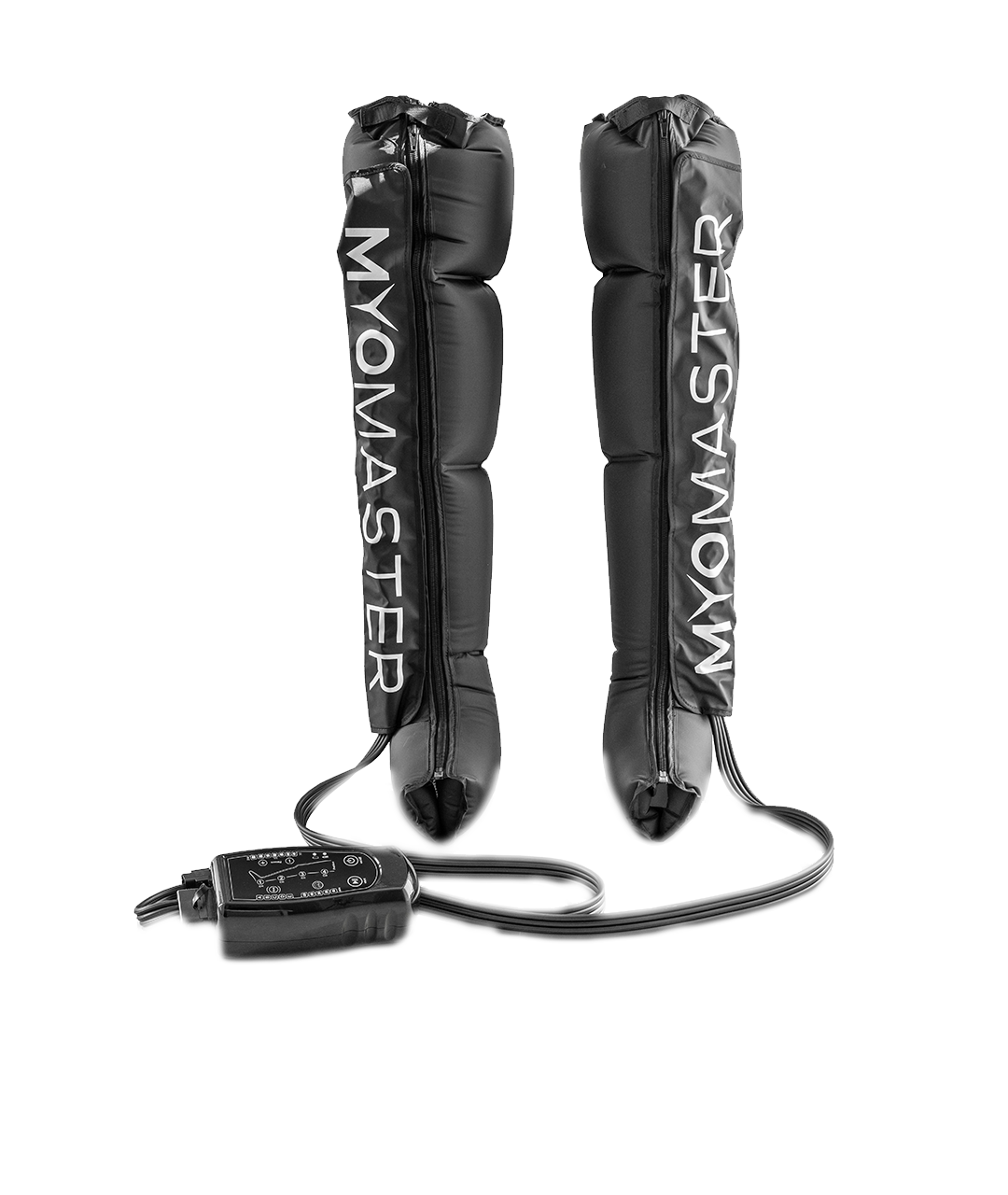 Free UK Next Day Delivery
Pressure Sensing Technology
Trusted By Elite Athletes
ARE THERE ANY QUESTIONS WE HAVEN'T ANSWERED?
I need more advice on getting the right size, can you help?
Of course, please use our online chat to speak to one of our experts.
We ship within hours of your order and your MyoPump will arrive with next working day delivery.
How long should each session last?
We recommend using the MyoPump for 20 - 30 minutes each session although if you feel like you need more time in them then sessions up to an hour can be beneficial.
How often should I use them?
We recommend using the MyoPump 2 - 3 times every week or alongside your training / competition schedule. If you taking on a higher training load, attempting to run across America or become the World's Strongest Man like some of our customers have, then we recommend increasing usage to 4-5 times per week.
Can I use them straight out the box?
Just plug them in and you're good to go.
Are there any medical conditions this benefits?
Compression massage has been shown to beneficial for many medical conditions, especially ones relating to circulatory issues. Always check with a medical professional before using the MyoPump if you suffer from a medical condition.
When will I start noticing the benefits?
You'll start noticing the results right after your first 10 minute session with lighter and easier to move legs, but to get the full benefits you will need to consistently use the MyoPump for 2-4 weeks.
We believe strongly in build quality and delivering a first rate product to our customers so we back our 2 year warranty. Any issues, email us at contact@myomaster.com and we'll get them fixed as fast as we can.